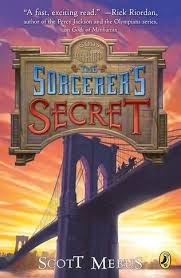 It is the third book of the Gods of Manhattan by Scott Mebus.
War is Brewing in Mannahatta, the spirit city that coexists alongside Manhattan, and as the truces between Indians and Gods of Manhatta grows increasingly fragile, Rory - who has the ability to see both worlds - is the city's best hope for survival.
Bad Dreams
The Hearring Man
A Shape in the Night
The Little Red Lighthouse
Behind the Beloved
Into Hell Gate
The Royal Steed
A Tight Race
The Old Stone House
The Fair Engineer
Into the Caisson
The Iron Ship
Staaten Eylandt
The Perfect Disguised
The Best-Laid Plans
A Familiar Face
Bridget Causes Trouble
Betrayal
The Greatest Spy in the World
The Home of Swindler
The Game Changes
The Forgoten Station
The Sacrifice
The Battle for Manhattan
Family History
Honor Among Theives
The Truth
Hello and Goodbye
Community content is available under
CC-BY-SA
unless otherwise noted.